UNO

Submicron holder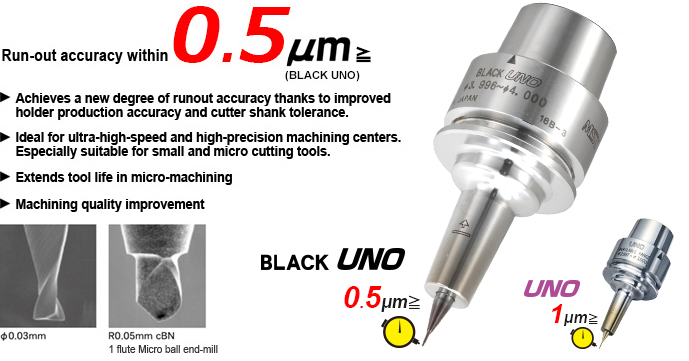 Micromachining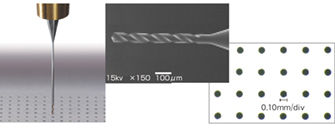 Precise finishing application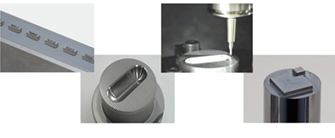 Stable run-out accuracy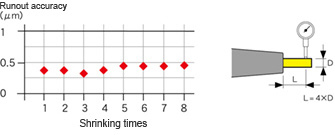 Machining quality improvement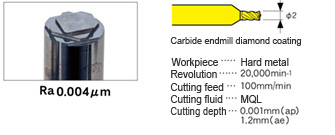 Positioning accuracy improvement
The hole positioning accuracy improves when the tool holder run-out accuracy is smaller.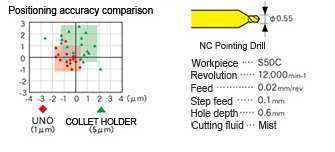 Longer cutter life
In small-diameter cutting tools, run-out accuracy largely influences a cutting tool's life.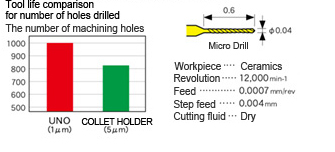 Eye-mark (▲) at the highest run-out direction.
Delivered with the accuracy inspection sheet.

Usable tools

Tool shank diameter
The usable tool shank diameter is marked on the flange unit of holder. For h5/h6 shank accuracy, use a tool having shank diameter within the range of the marked figure after measuring the tool shank.
Recommended cutting tools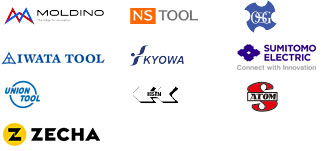 Dimensions Data download